Patient Information Boards Built to Last
VuEase® Patient Information Boards provide a flexible patient message system while maintaining a safe and sanitary environment. Cost-effective and architecturally appealing, our boards are built with high-quality tempered glass and include a limited warranty.
Shop VuEase
Designed in Cooperation with Healthcare Professionals
VuEase patient information boards were created in collaboration with healthcare professionals to improve the communication between patients, their family members, and caregiving staff.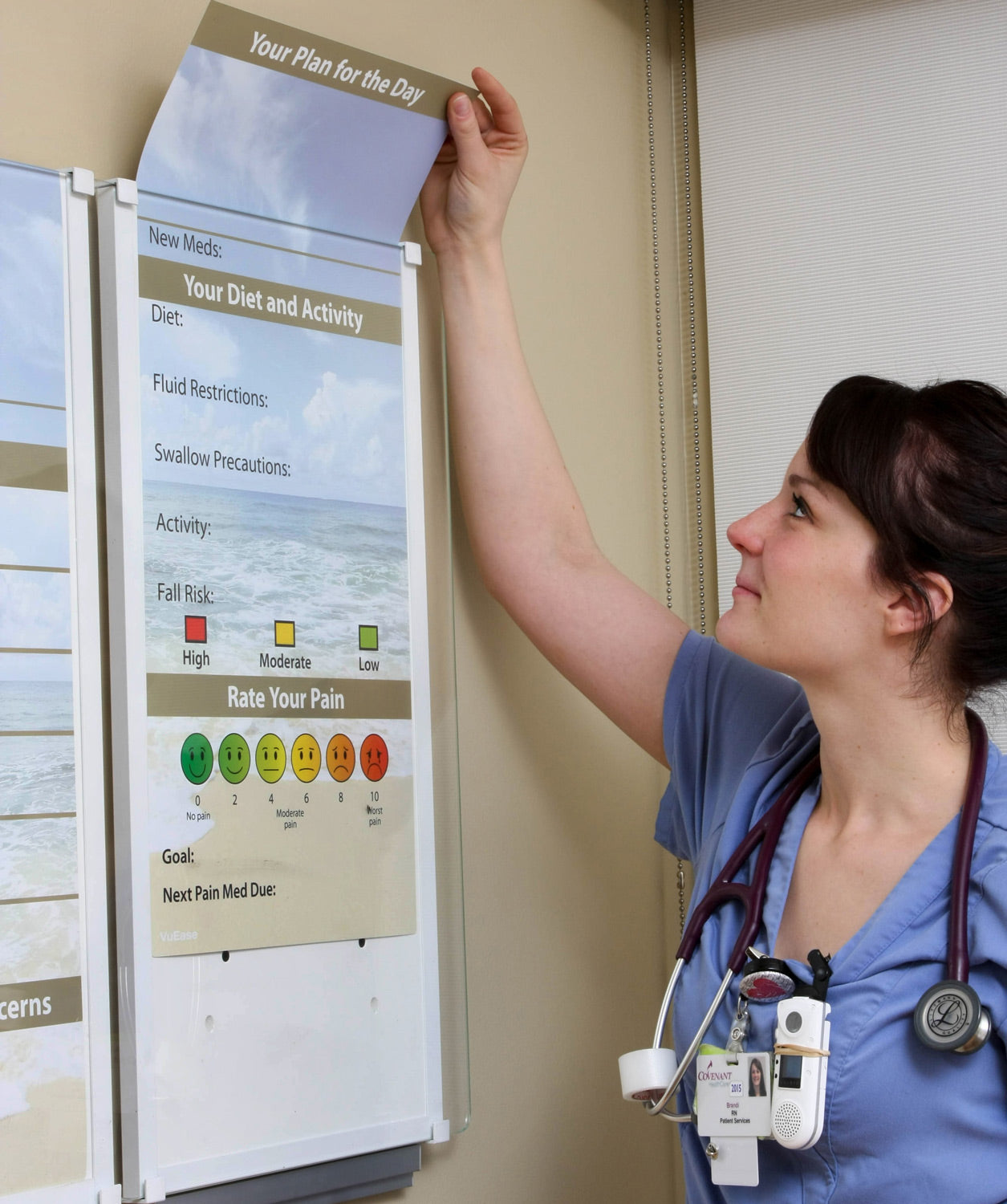 Flexibility Beyond Competitors
VuEase inserts are personalized and customized for your branding and aesthetic initiatives. With our EasySlide system and flexible material, it is easy to remove and replace your information and layout for repurposing of rooms and patient protocols even in tight areas. Low cost replacement inserts can change VuEase's appearance at a fraction of the cost of replacing a traditional white board.
Build Your Board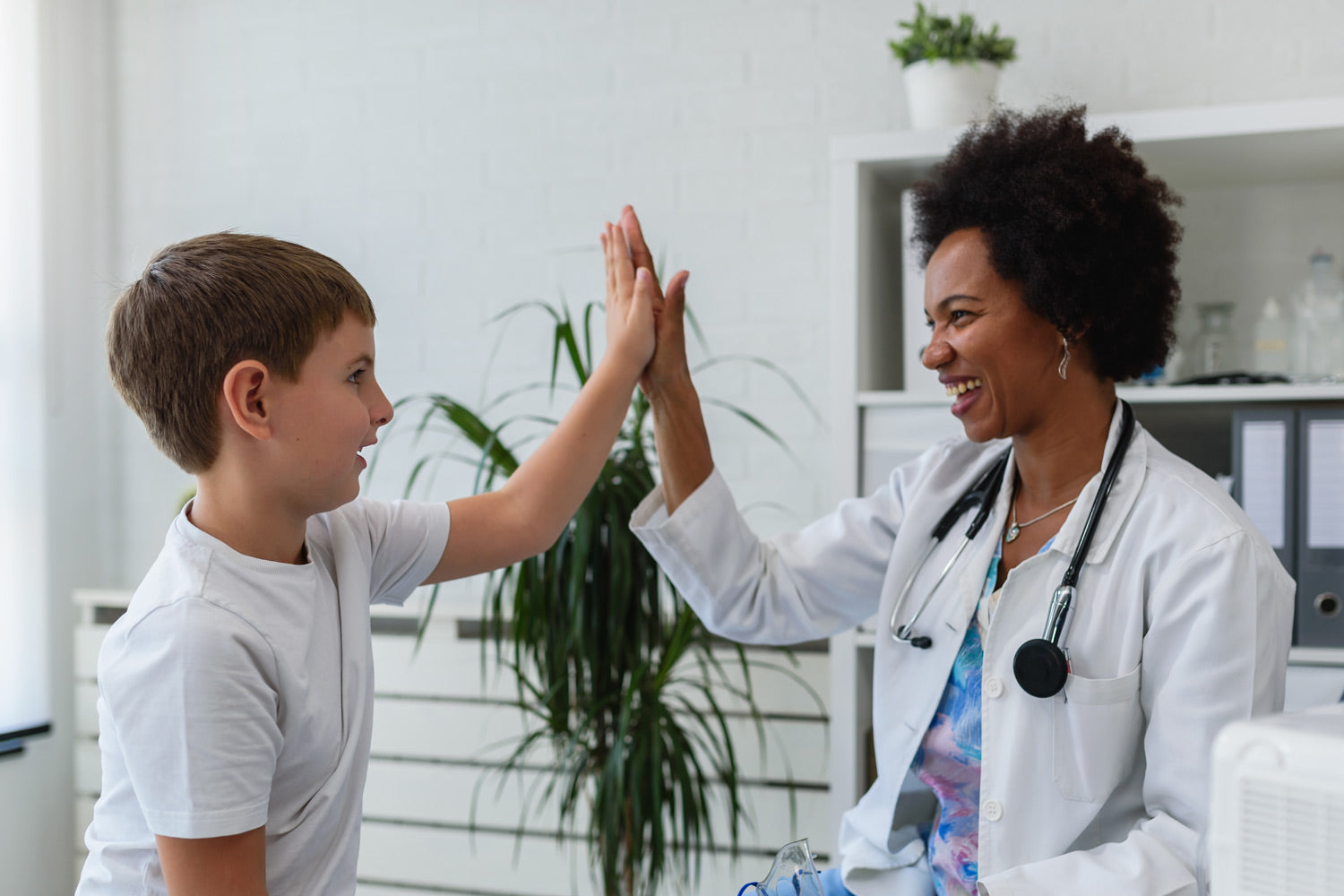 Unsurpassed Cleanliness
VuEase patient information boards are made of tempered glass, making them easier to clean than traditional white board material. With no framed edges, dry erase dust does not collect under the board, and our strategic design assists in keeping eraser dust from migrating to walls. In addition, our universal design does not fade, stain, or leave ghost images from use to dry erase or permanent markers, providing a life long solution for your needs.
Easy Mounting System
VuEase's unique mounting solution has been safety tested for at least 330 pounds of downward shear force, assuring safety and security. Our patient boards install easily with minimal interruption to patient environments.
Shop VuEase
From the Staff

"The graphics on the VuEase inserts are designed with the patient in mind. Readability is considered in every step of the design process, from the selection of the font to the background colors and graphics. The ability to store multiple inserts behind the glass writing surface makes an easy change out to the patients preferred language."

From the Environmental Services

"VuEase eliminates the 'halo effect' of eraser dust populating on walls of patient rooms. By raising the writing surface away from the wall and pulling the writing area in from the edge of the glass, we eradicate this unsightly 'image destroying' problem. Healthcare facility personnel have positive comments about this feature."

From the Administrators

"VuEase features an outstanding payback because of its economical graphic insert replacement. When combining this with timeless design and a long life writing surface, it's easy to see why hospitals are discovering VuEase to be the last patient information board they will need to purchase."
Advantage of Using VuEase
Maintain a Safe & Sanitary Patient Experience

Tempered Glass Offers a Long Life Solution

Increase HCAHPS Scores with VuEase Information Boards

Keep Up With Health & Safety Standards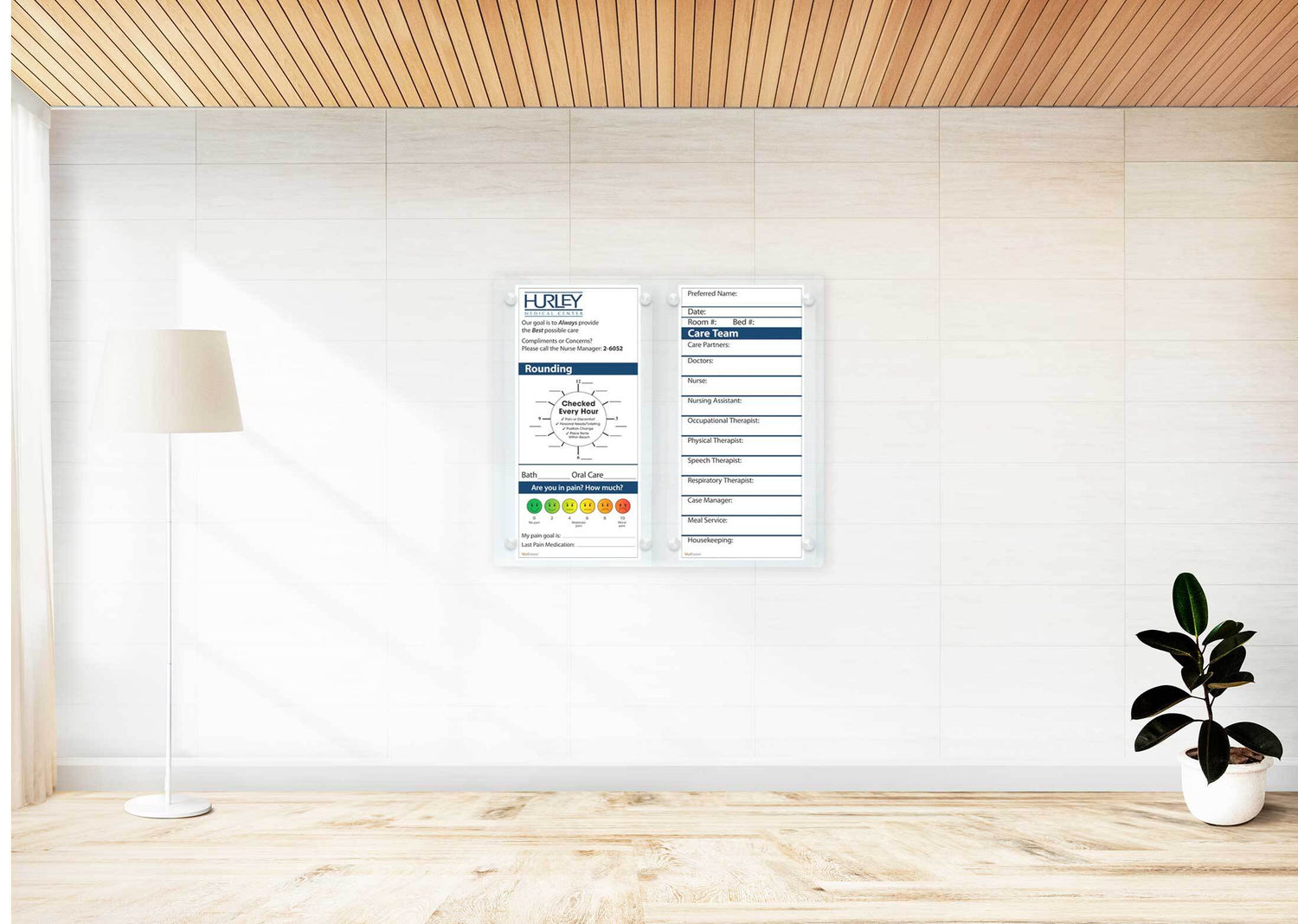 We Offer Solutions for Custom Projects
VuEase has extensive experience in creating custom projects fit to your unique specifications. We will work with you to create custom patient information boards within your required parameters.
Contact Us